Over the past year, the idea of "the metaverse" has gained much popularity, and hundreds of projects, both on-chain and off-chain, are attempting to incorporate virtual world notions. Many investors are keen to participate in this boom, given that the metaverse niche is anticipated to have a market value of close to $5 trillion by 2030. This article will cover how to invest in Metaverse in 2023, outlining a few common strategies investors use before highlighting the considerations you should make when picking a metaverse platform.
How to invest in the Metaverse?
The Metaverse is a great investment. According to independent research organizations such as Prophecy Market Insights, Grandview Research, Bloomberg Intelligence, and others, the Metaverse may be worth $800 billion or more by 2030, making it one of the great secular growth trends of this decade. Regular cryptocurrency buyers will be able to attest to the Metaverse's expansion during the past year, with numerous projects assisting in popularizing this idea. The following five methods each offer specific advantages for investors and explain how to invest in Metaverse effectively.
Game Metaverse:
Purchasing metaverse games or the top metaverse NFT projects is the greatest method to invest in the Metaverse. High-profile initiatives like Decentraland and The Sandbox have fueled the exponential rise of this genre of the game over the past year. On the other hand, smaller initiatives have frequently been introduced that aim to build on the achievements of those that came before. In a nutshell, metaverse games are exactly what their name suggests, metaverse-based gameplay environments. These gaming projects can function successfully because several top metaverse coins are native to them. The amount of immersion these games can provide players is one of their most attractive features.
Metaverse NFTs:
Through NFTs, another well-liked method of investing in the Metaverse. The top NFTs from the previous year have been used in projects centered in the Metaverse because of their advantageous qualities. The ability to grant "real" ownership of in-game assets is one of the key aspects of NFTs that make them appealing from a metaverse perspective.
Crypto Metaverse:
Metaverse cryptocurrency is a different way to invest in the Metaverse. In its simplest form, Metaverse crypto refers to the native tokens of initiatives built in the Metaverse. Typically, these tokens are utilized for various purposes, including transactions, staking, and governance.
Metaverse Property
One of the most intriguing components of this developing market is metaverse real estate, which offers a distinctive perspective on ownership and tenancy. Participants in metaverse initiatives that let users buy virtual land parcels can answer the question of how to invest in metaverse real estate.
According to a CNBC article, virtual land sales in the Metaverse surpassed $500 million in 2021. This was largely due to the advantages that virtual real estate can provide investors. In addition to profiting from value growth brought on by an increase in the project's popularity, investors may also make money by renting out their properties.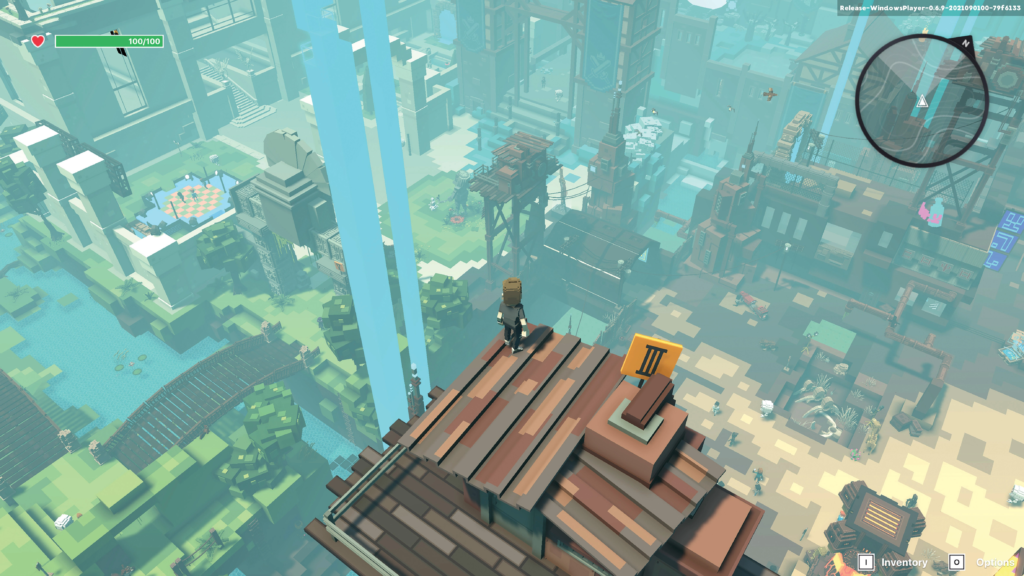 Metaverse Securities
Investors who want to trade on the equities market rather than the cryptocurrency sector may find a wide variety of metaverse stocks to invest in appealing. The finest metaverse equities might not provide "direct" exposure to the development of a particular platform but rather to the development of the sector as a whole. One excellent example is Meta Platforms, which was originally Facebook and is now heavily invested in virtual reality (VR) and the development of metaverse ideas. Finding metaverse businesses to invest in makes it simple to diversify a portfolio and avoid becoming "overexposed" to one project. Since Nvidia chips now power numerous metaverse initiatives, the company is a preferred choice.
Tutorial on How to Invest in the Metaverse
It is crucial to go through how to invest in the Metaverse. One of the greatest crypto winter tokens is Battle Infinity, which offers investors an exciting opportunity to invest in the Metaverse. With that in mind, the quick and easy steps reveal you to participate in the Battle Infinity presale.
Step 1: Create a cryptocurrency wallet
You must use one of the top cryptocurrency wallets compatible with the Binance Smart Chain because Battle Infinity's native token (IBAT) adheres to the BEP-20 standard. Trust Wallet and MetaMask are free and easy to set up, so we advise using one.
Visit the website of your wallet provider, select "Download," and then adhere to the setup instructions.
Step 2: Link your wallet to BSC.
Since most platforms consider the Ethereum network the "default," many wallets will connect automatically. You must add a new network and enter the required data to connect to the Binance Smart Chain:
Name of the network.
New RPC URL
ChainID
Symbol.
BSC website
Step 3:Purchase Binance Coin
The next step is to purchase Binance Coin (BNB), which is needed to buy IBAT via a reputable broker or exchange. Transfer the BNB to your cryptocurrency wallet after you've paid for it.
Step 4: Connect Wallet to Presale
Click "Launch Presale" on the Battle Infinity website, then "Connect Wallet" to connect your cryptocurrency wallet to the presale dashboard.
Step 5:Purchase Battle Infinity
Enter the quantity of IBAT tokens you wish to purchase or the size of your position in BNB in the order box before confirming the transaction.
Step 6: Import IBAT Contract Id
To access your assets, you must manually import the IBAT contract address. The Battle Infinity Telegram group has the contract address, which you may add to your cryptocurrency wallet by selecting "Add Custom Token."
The Bottom line
Investment in the Metaverse can be profitable, especially given that by 2030 it is anticipated that the market will be worth close to $5 trillion. There are numerous easily accessible ways to get a piece of this growth, giving every sort of investor a choice. Whichever project backers decide to support, it's easiest to do so using the top Metaverse apps. This tutorial frequently brings up the Battle Infinity project, and for a good cause. Recently launched, this project is now in a presale stage where interested parties can buy tokens at a discount. This could be a fantastic chance for anyone hoping to profit from the Metaverse's expansion, given the success that past presales have had in the metaverse market.
Frequently Asked Questions
What is a metaverse?
The concept of the Metaverse, a 3D online virtual world, unites people from all sides of their existence. Similar to how the internet connects multiple websites that can be visited using a single browser, it would connect various platforms. The Metaverse will run on augmented reality, with each user controlling an avatar or identity. You might finish your work while unwinding in a blockchain-based game, hold a mixed-reality conference, and manage your bitcoin portfolio and money in the Metaverse.
Why is the Metaverse connected to video games?
The closest metaverse experience now is provided by video games due to their concentration on 3D virtual reality. But it's not only that they're 3D that makes this argument. Today's video games include features and services that apply to various facets of our lives. Roblox, a video game, even hosts online gatherings and concerts. Players now utilize the game for more than just playing it; they also use it for other tasks and aspects of their lives in "cyberspace." For instance, Travis Scott's virtual in-game music tour featured 12.3 million participants in the online game Fortnite.
What exactly is a metaverse job?
Every facet of existence will be incorporated into the Metaverse. Even though many people already work from home, in the Metaverse, you'll be able to go into a 3D office and communicate with your coworkers' avatars. You might also work in a profession with a direct metaverse application and earn money from it. Jobs of this nature already exist in a corresponding form.