The most recent people to get involved in the cryptocurrency sector are making more aggressive moves toward Web3 and the Metaverse. This decentralised and immersive atmosphere creates new opportunities for rewarding behaviour.
Green Metaverse Token (GMT) is software that tracks a user's physical activity and gives them rewards in the form of cryptocurrency and non-fungible tokens (NFTs). I would love to try it out.
The parent company of Green Metaverse Token, STEPN, saw a rise in customers worldwide in the first few months of 2022. This was after the launch of the Green Metaverse Token in late 2021. As a result, the value of its currency, the Green Metaverse Token (GMT), went up, making it an attractive option for cryptocurrency traders looking for the newest way to invest. A token for the Green Metaverse has a current price of $ 0.491841, a 24-hour trading volume of $ 487.02M, a market cap of $ 295.10M, and a market share of 0.03%. Over the past day, the GMT price has risen 1.85%.
The Green Metaverse Token (GMT) is used as STEPN's native token. STEPN is a blockchain-based program that uses gamification and social media features to build a community of users and encourage an active lifestyle. People who own the GMT token can vote on how the STEPN platform is run, and it is also used to reward players and pay for a wide range of services in the STEPN ecosystem.
What exactly is the Green Metaverse Token?
The Green Metaverse Token is a digital resource that allows users to access and use the Metaverse ecosystem. Users may create, manage, and digital exchange assets on the decentralized Metaverse platform. The Green Metaverse Token is used to pay processing fees and gain access to Metaverse services. Users can also use the token to pay for fee income and services in the Metaverse. The decentralized digital world, the Metaverse, employs blockchain technology to create a secure and safe environment for digital assets and transactions.
The Green Metaverse Token is used to pay for transaction charges and services within the Metaverse platform. Metaverse is dedicated to creating a new world of digital assets and transactions that will allow all users to produce, own, and trade their assets equally. Another advantage of the Green Metaverse Token is its capacity to be divided into smaller amounts, which enables transactions.
The Metaverse is a decentralized network that allows users to create, control, and transfer digital assets. Users can conduct small-value transactions since the Green Metaverse Token is divisible.
What is Green Metaverse Toke used for?
GMT is utilized to level up every ten levels – In addition to GST, GMT is required to level up at Levels 10, 20, and 30. Levelling up grants players points they can use to improve the attributes of their sneakers.
GMT is used to create new NFT sneakers – Players who own several sneakers not only have more energy to work with but can also create new sneakers by "breeding" the ones they already have. New sneakers can be used for extra energy or sold for a profit in the market.
Players can convert from GST to GMT income at level 30 – The most anticipated STEPN update is offering gamers with Level 30 sneakers the choice to earn GMT straight instead of GST. This is the "comfort" quality of a sneaker, and while this feature is not yet active, some gamers are already improving the comfort levels of their sneakers in expectation of GMT earning. Earning GMT is viewed as rewarding in tokenomics because GMT has a restricted supply, but GST has no rated capacity limitation.
With GMT, players will soon be able to nickname their NFT sneakers, improve in-app mechanics, and gain access to premium content, high-level activities, and staking. Still, specifics on these have yet to be made public.
Tokenomics
The maximum quantity of GMT tokens is limited to 6 billion altogether. All of these were created at the same time as the debut of STEPN, and as of July 2022, there are 600 million of them in circulation. Currently, the total value of GMT's market cap is calculated to be $608 million.
Whenever GMT is used on minting items or levelling up, some of it is lost forever. In addition, GMT features a halving mechanism that cuts the vested supply in half every three years. This reduction occurs automatically. This is done to ensure that the project will be there for a long time.
GST
The acronym GST may also refer to Taxes. The name given to the value-added tax in various jurisdictions is the general sales tax, known as the Goods and Services Tax.
The supply of GST is infinite, and new tokens are generated whenever a player moves in Solo or Background Mode.
The following activities consume GST:
1. Making Money Off Shoes
2. Repair
3. Levelling up Sneakers
4. Gems upgrade
5. Unlocking Socket
6. Resetting the Attributes of Sneakers
GMT
The Token Generation Event is where the GMT is created, and a total of 6,000,000,000 tokens are created.
The GMT is depleted by the following:
1. Governance participation
2. The Taker's choice is the result of the voting.
3. Sneaker Customisation
4. Level 28 – 30 Sneaker levelling
5. The Mining of Rarities and Legends Among Sneaker Shoes
6. Level 4 – 9 Gem upgrade
7. Resetting the Sneaker's Qualities and Traits
Distribution
30% of the total GMT will be awarded to users following their engagement in move&earn and Governance. Giving out prizes and hosting community events like the Forever Online Marathon Offerings will take up a significant chunk of the 30% Ecosystem budget allocated for this purpose (FOMO).
Move&Earn GMT will begin after GMT has been officially listed on the exchange and STEPN has attained the desired number of daily active users (TBD). The total number of GMT updates will be cut in half every three years to ensure the app's continued viability. (that is, move&earn and Governance will be responsible for earning 15% of the total GMT supply in the first three years, 7.5% in the second three years and 3.25% in the third three years until all tokens have been distributed.)
Decentralized Wallet
Stage 1 of the decentralized wallet process:
1. Is an inherent part of the game
2. Supports the assets of two chains, SOL and EVM (Coming Soon)
3. Supports a Swap (Trade) function that is accompanied by liquidity
4. Capable of converting between different chains (Coming Soon, Token and NFT)
5. A function for backing up the wallet.
Stage 2, a decentralized wallet, will be available soon.
1. Allows users to deposit and withdraw assets from multiple chains.
2. Allows NFT PFP (Profile Photo) display for ETH and SOL.
3. A completely redesigned user interface and user experience.
How and Where to Buy GMT token?
GMT has been listed on several cryptocurrency exchanges, but unlike other major cryptocurrencies, it cannot be purchased directly with fiat money. However, you can still easily buy this coin by first purchasing Bitcoin, ETH, USDT, or BNB from any significant exchange. And then transferring to an exchange that trades this coin. This article will guide you in detail through the procedure to purchase GMT tokens.
You must first purchase one of the major cryptocurrencies, typically Bitcoin (BTC), Ethereum (ETH), Tether (USDT), or Binance (BNB).
Binance Exchange will be used because it is one of the largest crypto exchanges that accept fiat deposits.
Once you've completed the KYC process, you will be prompted to provide a payment method. You can either submit a credit/debit card or utilize a bank transfer to purchase one of the major cryptocurrencies, typically Bitcoin (BTC), Ethereum (ETH), Tether (USDT), or Binance (BNB).
After you have completed everything, you will be required to deposit to the exchange via Binance using either BTC, ETH, USDT, or BNB, depending on the market pairs that are now accessible. After the confirmation of the deposit, you will then be able to purchase GMT from the exchange.
Binance and Mandala Exchange are now dominating the market as the best exchanges for trading GMT cryptocurrency.
The best exchanges for trading tokens and coins. If you follow the directions, you can make a limitless amount of money.
Why is Green Metaverse Token important?
gain access to the Metaverse ecosystem and use it in various ways thanks to the Green Metaverse Token, which is an essential component of the Metaverse ecosystem. The ecosystem of the Metaverse is a decentralized platform that allows users to generate, manage, and trade digital assets. The Green Metaverse Token is required to gain access to and use the Metaverse ecosystem.
When was GMT launched?
In March of 2022, the GMT coin was introduced to the market through a token sale conducted on the Binance Launchpad. During the token sale, 420 million GMT tokens, or 7% of the total supply, were made available for purchase for USD 0.01 per token. The STEPN team successfully raised $4.2 million through the sale, which was completely subscribed.
Investors who participated in the Binance Launchpad sale and purchased tokens when they were priced at $0.01 each started experiencing significant returns short after GMT was made available for trading. On March 10, the token's price began trading at more than $0.10, surpassing the $1 milestone before the month was over. On April 30, the price of GMT reached $4.02, less than two months after the token was first published on Binance. At that moment, anyone who had participated in the token sale had seen a great return on their initial investment of 40,100%.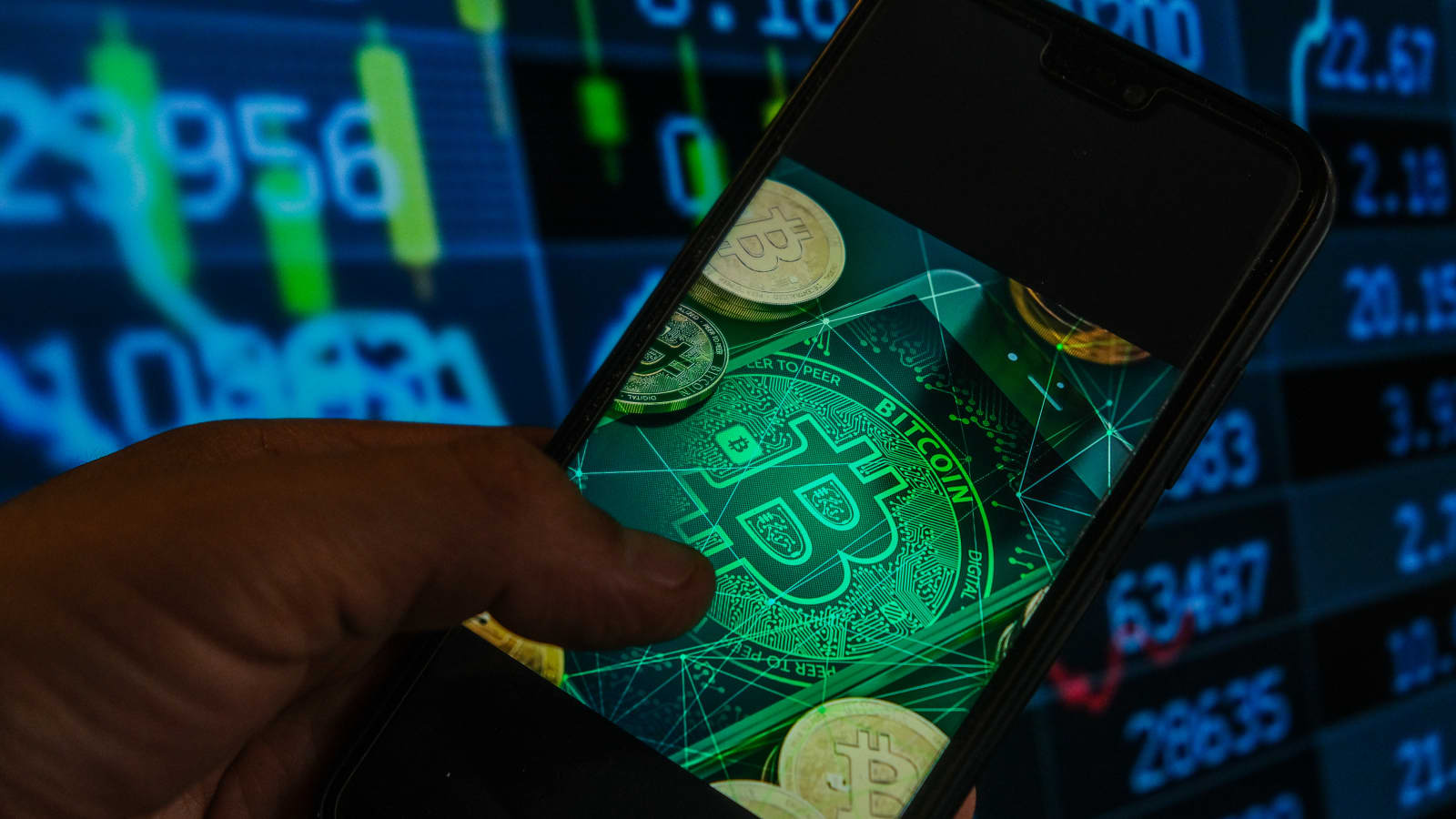 Green Metaverse Price Prediction
Green Metaverse Token is worth USD 0.86 and has a market capitalization of $515,158,856. This puts it at number 124 on the list of the most valuable coins. TechNewsLeader Price Index says that over 24 hours, GMT has a volume of $2,337,212,853. In the last 24 hours, the price of a Green Metaverse Token has changed by 29.46%. The price of GMT has changed by 168.51% in the last week. There can only be a maximum of 600,000,000 coins.
GMT price prediction 2023
There are indicators that a new era in the crypto industry is about to begin. Since there is still faith that the currency will garner much more interest, it is predicted that GMT's price will soar in the long run. As 2023 comes to a close, prices can range from $1.20 on the low end to $1.25 on the high end. We anticipate a peak trading price of roughly $1.48.
GMT price prediction 2024
Green Metaverse Tokens (GMT) will rise to a level comparable to their former all-time high by 2024. The average cost could reach $1.83 by the year 2024. In 2024, we estimated the highest possible price for a Green Metaverse Token would be $2.12. Sure, there's always the possibility of a market drop following a prolonged bull run; that's how the bitcoin market works.
GMT price prediction 2025
Those working on the network and those investing in the community will increase the value of Green Metaverse Tokens. The predicted price in 2025 is thus optimistic. By 2025's conclusion, economists predict that the price of GMT will have reached a high of $3.11. In contrast, the future of the Green Metaverse Token is viewed with great optimism. Therefore, depending on the market, the average price of GMT is estimated to be between $2.49 and $2.58 in 2025. According to the same phase, the highest possible cost of a GMT in 2025 will be between $2.49 and $3.11.
GMT price prediction 2026
Green Metaverse Token's current price range may interest many traders. Because of this, GMT could reach $4.43 by 2026 with a lot of help from banking firms if the following conditions are met. With a $3.83 average price in 2026, it can beat the current price trend and reach new heights. The price tag can be different because the cryptocurrency market could see another bullish trend before 2026.
GMT price prediction 2027
You may find numerous blogs and forums that take a simplistic approach to this currency. This forecasting software predicts that the price of one Green Metaverse Token will remain stable for a very long period. The highest value forecast for GMT is $6.42 in 2027. If market sentiment improves, the floor price might rise to $5.26.
GMT price prediction 2028
In the bitcoin market, volatility is what matters most. Predicting and keeping up with today's pricing is difficult. In this context, the expertise of numerous crypto analysts is crucial. For the specified periods, the projected prices are accurate. Many people who use cryptocurrencies are still wary of the recent bans and regulations. If the market experiences a significant bull run in 2028, the price of a Green Metaverse Token might rise above $9.26. Long-term investors are projected to keep the stock's average price at $8.00 in 2028.
GMT price prediction 2029
As more people switch to GMT, the value of the Green Metaverse Token (GMT) rises. When the market is particularly bullish or bearish, it can be difficult to predict how prices will move. Green Metaverse Token will cost close to $10.97 in 2029. Our highest possible offer is $13.27. By the end of 2029, the average price of a Green Metaverse Token will have settled at around $11.29. Significant price movement is anticipated within the cryptocurrency market's parameters.
GMT price prediction 2030
There is much potential for GMT to gain popularity and acceptance if the right partnerships and improvements are made. Green Metaverse Tokens could reach greater if the market prioritizes purchasing these tokens. It has the potential to rise to $19.04 by the year 2030. If the market drops, the GMT is likely to recover slightly. The range of possible prices at the end of 2030 is $17.05 (lo. west: $16.60, highest: $19.04).
Conclusion
Read on if you're wondering what Green Metaverse Token is and why it's worth investing in! This article will outline everything you need to know about GMV and whether it's a good investment. We also have a helpful guide on how to buy GMV if you're interested in getting involved. So whether you're new to the world of cryptocurrencies or an experienced investor, read on for all the latest information!
ALSO READ: How To Invest In Metaverse: A Complete Beginners Guide!
FAQs
Q. Is Green Metaverse Token a Good Investment?
It takes a lot of work to answer this question. But investing in this cryptocurrency for the long term is a good idea. Because of how prices have changed and how they are expected to change in the future, the graphs for Green Metaverse Token will go up and down. On the other hand, cryptocurrencies are unstable. So, any predictions are based on assumptions.
Q. How many metaverse tokens that are green are there?
Green Metaverse Token is worth US$0.5371 today, and $612.64 M were traded in the last 24 hours. In the last 24 hours, GMT has gone up by 44.71%. It is currently 3.60% away from its 7-day all-time high of $0.5184 and 108.88% away from its 7-day all-time low of $0.2571. GMT has 600 million and a maximum supply of 6 billion.
Q. Who is in charge of GMT Coin?
The GMT token, made by an Australian fintech studio called "Find Satoshi lab," has increased by more than 3500% since March 11. This makes it the best-performing web3 crypto token of 2022.