The Paradox Metaverse is a promising new kind of virtual world. It's a platform for video games that facilitates a novel kind of involvement and play. Because of this, it may alter the way we experience games and the world around us.
Within the past week, there were a total of 26 sales of the Paradox Metaverse Official Collection NFTs. The Paradox Metaverse Official Collection racked up a total of $2.41k in revenue from its various sales channels. The Paradox Metaverse Official Collection NFT could be purchased for an average price of $92.6 per unit. There are 1,429 individuals that hold The Paradox Metaverse Official Collection, and they are in possession of a total supply of 6,987 tokens. This article will define Paradox Metaverse and discuss its potential impact on the gaming industry.
What is Paradox Metaverse?
The "battle royal and metaverse game" developed by The Paradox Metaverse is another recent entry into the market of play-to-earn video games. It has been described as an "open-world, action-adventure game," and players who hold NFTs (non-fungible tokens) associated with the game will be rewarded with virtual currencies.
This open-world experience is currently being created using Unreal Engine 5, which has been utilized for major games such as Fortnite and the open entry for The Witcher franchise.
The whitepaper stated that players would have freedom within the game to travel and engage with the extra missions interwoven into the surroundings. This was said in reference to the Paradox Metaverse. Aspects of the game will not only benefit players when they are playing the game, but they will also benefit players in the real world by delivering a play-and-earn sector equivalent of a AAA gaming experience.
Amio Talio, a bitcoin advocate and entrepreneur known for establishing his own finance "university," is one of the co-founders of the company Paradox. The other one of the organization's co-founders is a man named Faisal Tariq, who served as a managing director at a car rental company in the past.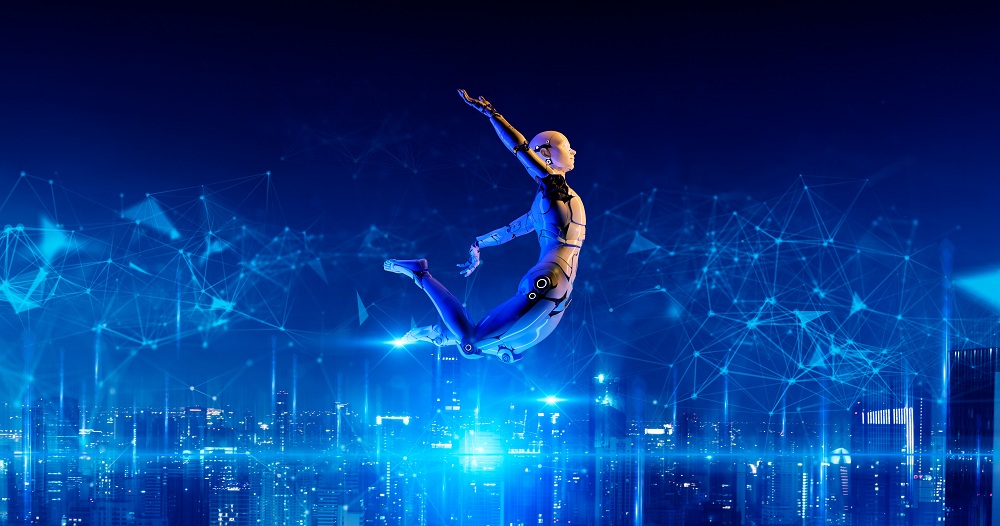 How does Paradox Metaverse work?
The Paradox Metaverse facilitates trustless transactions between players through digitally signed and encrypted smart contracts.
Implementing this system ought to make it simple for gamers to locate one another and conduct business transactions without being concerned about deception or shady dealings.
The Metaverse allows game designers to construct new worlds and experiences that can then be communicated with and enjoyed by other players.
This might result in the development of truly unique games, which would be exciting not only for the gaming business as a whole but also for the gaming community.
What are the Benefits?
There are a lot of benefits using Paradox Metaverse. In the first place, it provides gamers with an unprecedented level of control over the gaming experiences they have.
They are able to create their own games and universes, or they can use ones that already exist as models. This grants them complete independence in their creative endeavours.
In addition, the platform features an exceptionally high degree of adaptability and personalization options. Players are free to alter nearly every aspect of their games without seeking permission from other players or developers.
This opens the door to a great deal of autonomy and innovation in game production.
In addition to its creative possibilities, Paradox Metaverse is an effective tool for interacting with other players and building professional and personal connections with them.
Players have the option of working together in multiplayer co-op sessions or going head-to-head in multiplayer competitive matches. This kind of social connection delivers a valuable experience that just cannot be replicated in conventional video games.
What is the objective of Paradox Metaverse?
1- The platform will come equipped with a user-friendly UI, a novel governance system, and an integrated marketplace for in-game trading products.
2- The objective of the development of the Paradox Metaverse was to create a system that would provide gamers with a greater degree of influence over their individual gaming sessions and make it simpler for them to derive the greatest enjoyment possible from the virtual worlds of their preferred games.
3- The platform has already garnered support from some of the most well-known companies in the video game business, such as Starbreeze Studios, responsible for developing critically acclaimed games such as Sniper Elite 4 and Dead by Daylight.
4- The gaming experience desperately needs improvement, and Paradox Metaverse is confident that the novel architecture and features it has developed can deliver it.
5- If it is successful, the Paradox Metaverse could have significant repercussions for the direction of gaming is headed in the future. This may lead to more fair competition amongst gamers as well as increased options for developers to make money.
6- In point of fact, if the Paradox Metaverse can alter how players engage with and transact within games, it could be one of the most significant advances in the industry in recent years.
What does Paradox Metaverse mean for the future of gaming?
It has the ability to alter the way in which players communicate with one another and might have far-reaching repercussions for the industry as a whole.
If the Paradox Metaverse were to gain widespread adoption, it might completely change the ways in which players communicate with one another and work together. Imagine being able to meet up with pals in a virtual world and debate game strategy with them; this would be an experience unlike any other multiplayer offering now available.
In addition, the Paradox Metaverse has the potential to usher in a brand-new era of online gaming. At the moment, the vast majority of gamers depend on centralized servers to maintain their games functioning properly.
However, if the Paradox Metaverse were to grow more popular, users could independently create their own servers, which would make for significantly more decentralized gameplay. Because of this, games would become more realistic and personal since players could communicate and collaborate with one another directly.
The Paradox Metaverse Ecosystem
Talio and Tariq are developing their ecosystem with the creation of the Metaverse. The native paradox coin will serve as the centrepiece of various cryptocurrency goods made available through the Paradox network.
Its events section is geared toward people interested in boxing, and holders of PARADOX will be able to attend contests broadcast on YouTube by the cryptocurrency project.
Another new feature will be establishing its very own venture capital firm, which will be known as Paradox Ventures and ultimately be managed by its own decentralized autonomous organization (DAO). The formation and maintenance of cutting-edge blockchain businesses is an important part of Paradox Ventures' overarching mission.
The launchpad will then allow blockchain enterprises to solicit financial backing from members of the general public.
"Paradox vets and picks top-tier cutting-edge ideas to launch while supporting their growth along the road," it noted on its website. On this launchpad, you will only be able to launch projects that will be listed on centralized exchanges.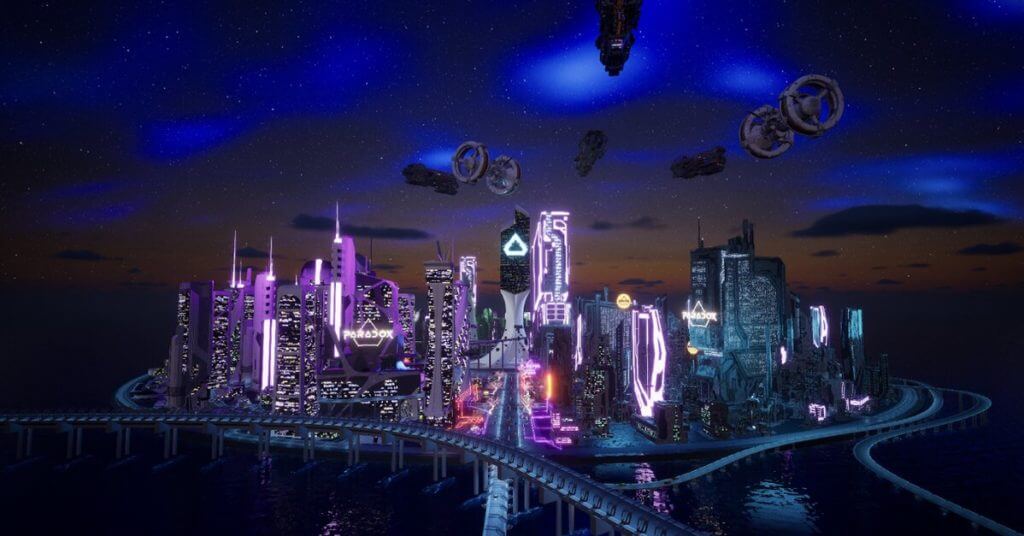 Paradox token
The native token, represented by the symbol PARADOX, is hosted on the Ethereum (ETH) blockchain and adheres to the ERC-20 standard.
In addition to being awarded to players, PARADOX can also be staked to generate returns with cryptocurrencies.
The tokenomics has distributed its whole supply through a variety of channels. Play-to-earn prizes account for twenty per cent of the entire supply. 15% is reserved for staking, and 15% is set aside for the founding team.
The remaining funds are allocated to the ecosystem, development expenses, liquidity, and fundraising.
The price history of PARADOX
Following the successful launch of its presale in July of this year, Paradox Metaverse's native token was made available to the general public on November 17 at a price that is currently at an all-time high of $0.1123. On the same day, the token was made available for trading on the cryptocurrency exchanges run by Bitmart and Huobi Global.
However, PARADOX could not sustain this opening price for very long, and the market rapidly entered a bearish trend. On November 21, it reached its all-time low of $0.046, a new record low.
Since then, it has been subject to significant volatility, which may be because its market capitalization is under $635,000. CoinMarketCap places it in position number 2,702 among all cryptocurrencies as this article was written.
As of November 30, the price of PARADOX on the market was $0.052. The value of the play-to-earn cryptocurrency fell by 53% in the previous month and 27% during the last week.
The paradox metaverse price prediction
Because of the new status of PARADOX as of November 30, only some people are making a price prediction for it. For instance, the paradox metaverse coin price prediction on CryptoPrediction stated, "Because we rely our predictions on historical data, we do not have adequate information for this coin to offer you with accurate predictions at this time."
According to the price prediction for paradox metaverse cryptocurrencies provided by CoinDataFlow, technical indicators displayed bearish signs. There were a total of ten short-term indicators that displayed a "sell" signal, while nine displayed a neutral signal and seven displayed a bullish signal. The long-term technical analysis, on the other hand, assigned a rating of "neutral".
The prediction made by DigitalCoinPrice was optimistic, and it anticipated the play-to-earn token would continue to grow. The price projection for Its the Paradox Metaverse in 2023 was an average of $0.13, and it predicted the price to reach $0.22 in 2025. The pricing projection for the paradox metaverse in 2030 suggested that it might have reached $0.73 by the end of the following decade.
Last but not least, PricePrediction projected that the price of PARADOX would have increased to $0.057 by the end of this year and $0.12 by the beginning of 2025. It was anticipated that the token's price would be greater than $1 by the year 2030, according to the paradox metaverse pricing projection.
Conclusion
The paradox is one of the most well-known gaming companies in the world, and their games always seem to captivate players with their unique stories, beautiful graphics, and deep gameplay. Paradox has released several games over the years that have revolutionized the way we think about video games and introduced new mechanics that have become staples in many other genres. As gaming becomes more popular, it seems only natural for Paradox to continue innovating and expanding its reach into new markets. What does this mean for the future of gaming? We can only wait to see what comes next from this phenomenal successful company!
FAQs
Q. Is it a good idea to buy Paradox Metaverse?
The paradox metaverse is the usage of money for a game that rewards players for completing objectives. On the other hand, PARADOX has been bearish since its inception earlier this month.
In unpredictable cryptocurrency markets, conducting your own research on a coin or token is critical to see if it's a good fit for your investment portfolio. The paradox metaverse is a good investment for you, depending on your risk tolerance and the amount you intend to invest. Keep that past performance is not a guarantee of future results. Also, invest money you can afford to lose.
Q. Should I put money into Paradox Metaverse?
You will have to decide whether you want to invest in PARADOX for yourself. However, before doing so, you should perform your own research and only put money into what you can afford to lose because prices can fall and rise.
Q. Will the Paradox Metaverse rise or fall?
PARADOX forecasters are divided as of November 30. CoinDataFlow's short-term technical indicators indicated a "sell," while DigitalCoinPrice predicted the coin would reach $0.73 in the next decade.
In unpredictable cryptocurrency markets, conducting your research on a coin or token is critical to see if it's a good fit for your investment portfolio. The suitability of PARADOX for you is determined by your risk tolerance and the amount you intend to invest, among other variables. Keep in mind that past achievement is not a guarantee of future results. Furthermore, never invest money that you cannot afford to lose.