The phrase "Verified by the Carrier" on an iPhone indicates that the carrier has given the mobile device the go-ahead to function on its network and that it has undergone suitability testing.
If you've ever tried transferring carriers or using your iPhone while traveling, you may have come across this term. But there is still a lot to know about what does verified by the carrier mean on iPhone. In this article, we will examine the complete information regarding it.
What does verified by carrier mean?
You are going to probably notice that when you purchased a smartphone like an iPhone, it generally binds you to a specific network. This signifies that the cellphone has been restricted and can only be used on the carrier's network. Nevertheless, customers may wish to change carriers or operate their iPhones when traveling abroad, necessitating unlocking the device.
The whole process of certifying that an iPhone has been opened and is compatible with a specific carrier's network is known as carrier verification.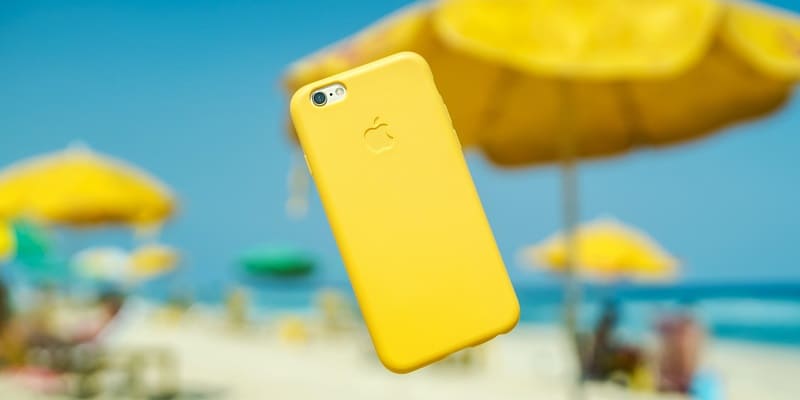 What does it mean by a call verified by the carrier?
It is critical to understand what does call verified by carrier mean before answering a phone call. A call that the carrier has validated means that the telecommunications service provider has verified the caller's identity and phone number.
Call authentication is designed to avoid fraudulent calls, such as ones originated by hackers or scammers, and to boost customer trust in the reliability and safety of phone calls.
Calls that have been independently verified by your cell phone carrier provide confidence that the calling party is a recognized and permitted number that is officially certified by your phone carrier.
How to Check an iPhone's Carrier Status?
Before purchasing it, always check if your iPhone is locked.
Once the carrier verifies your phone, you can easily activate your iPhone by inserting the compatible SIM card.
If your iPhone is locked, you must contact the carrier to unlock it.
You can provide your IMEI number to the carrier website or deliver it directly.
The carrier will identify the issue by checking the records to know the contract and to make sure that the phone is not stolen or reported lost also, they will check if your iPhone is compatible with other networks.
Whenever you notice a mark of approval on a phone call, it means the calls with a checkmark have been verified by the carrier.
Why Is a Missed Call Marked with a Checkmark?
If there is a tick near a missed call, the cell phone provider has checked the validity of the call. Calls that are being checked by the phone company you use to provide users security in mind knowing the caller is a known and permitted phone that has been checked by your phone supplier.
Registered calls were given their contact information authenticated by your cell phone provider. The verification procedure is carried out in an effort to lower the potential daily volume of spam calls you might receive. You should refrain from answering spam calls because they are frequently dangerous and put your personal information at risk.
What are the benefits of carrier verification on iPhone?
As we have discussed the calls verified by carrier meaning above, now it's also essential to know its benefits.
By making it challenging to activate the smartphone on the network of another carrier, it can aid in preventing unauthorized usage of a lost or stolen iPhone.
The iPhone and its owner's private data can receive an additional layer of safety by ensuring that only authorized carriers can use the device.
Protecting the user and the carrier against unauthorized network operations, it can also help prevent fraud.
It may give iPhone owners peace of mind because it validates and secures their devices on the network.
Potential carrier verification issues on iPhone
1- Carrier verification issues during initial iPhone activation: 
Carrier verification issues during initial iPhone activation may occur if the carrier's connection is encountering issues or if there are issues with the activation process.
2- iPhone is network-locked:
It means that it is able to be used in a SIM card via another carrier after it has been unlocked. Those who seek to change networks or use their apple devices worldwide might need support.
3- Carrier-specific functions might not function:
Numerous carrier-specific features might not work if the iPhone is not authenticated correctly with the carrier's network. This group may include features like calling over Wi-Fi, audible voicemail messages, and other carrier-specific options.
4- Significant privacy dangers:
Only authorized people may be able to gain access to the network or device if an iPhone is correctly authenticated with a carrier. This could lead to a scam, leaks of information, or other security concerns.
5- Customer support issues:
It could be difficult for the user to reach out to the carrier for support services if their iPhone is not appropriately authenticated with a carrier because they might be unable to find the phone on their network.
Conclusion
I have provided you the complete information related to what does verified by the carrier mean on iPhone that will help you understand it in detail. The words "Verified By the Carrier" indicate that the mobile device's service provider has verified the accuracy of the caller's name and phone number. A call that the carrier has authenticated is reliable and genuine. Remember that not all carriers offer this capability, and the recent version of iOS also needs to be enabled.
Also Read: Screen Record On iPhone
FAQs
Q. How does the iPhone's "Verified By the Carrier" function operate?
The "Verified By the Carrier" function on an iPhone enables the mobile device's provider of service to use cutting-edge authentication technology to verify the correctness of the caller's contact information and phone number.
Q. Does every iPhone's "Verified By the Carrier" feature work?
Your "Verified By the Carrier" feature is supported by every iPhone, although it might not be available in all countries or on all carriers.